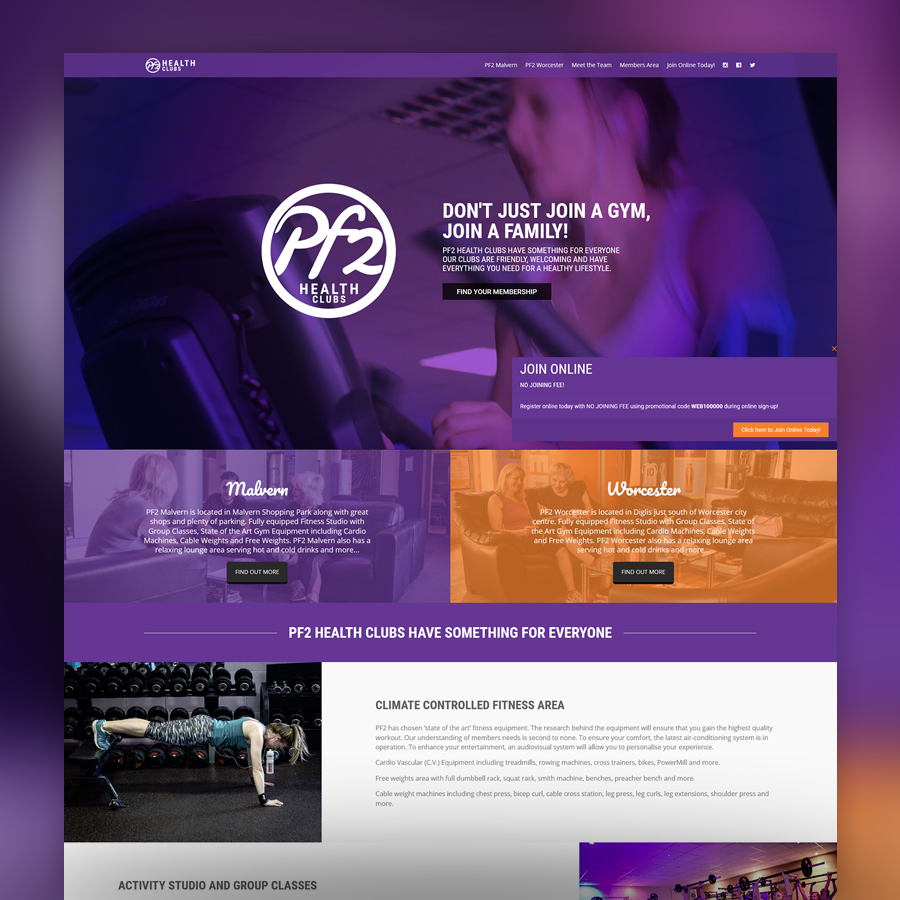 We're proud to be working with PF2 Health Clubs to continually provide them with support and management for their complete website redesign by us, that was built from scratch to be super user-friendly. Alongside the new website we also created a new branding scheme for the clubs, with a new logo in 4 variations, colour scheme, and fonts. The branding is to be implemented throughout the clubs including signage, uniforms, cars and more.
(PF2 Health Clubs have now been purchased by THBaker and converted into Anytime Fitness clubs. We now provide management for 9 Social media channels on behalf of THBaker and their 3 Anytime Fitness Clubs.)
Services we provided PF2 Health Clubs included;
Brand new website built bespoke for PF2
Complete Rebranding Concept
Mobile optimised works on all devices
Search Engine Optimised, performs well in Google
Email accounts set-up and transferred
Domain name transfer
Interactive Group Class Timetables
Photography for Content Updates
Continual Management and Content Updates
MailChimp Integration and Instruction
Social Media and MailChimp Graphics
Special thanks to Pixertise – The team at PF2 would like to thank Pixertise for their efforts in producing our fantastic new website and new look branding.